Details
32 Channel DVR with 16 Audio Inputs, H264, iPhone iPad Android Viewing
All of our security Digital Video Recorders feature an embedded Linux Operating System that allows for rock solid stability and operation, remote monitoring from anywhere in the world using a smartphone or computer, and H.264 video compression for the best possible video recording quality. This is NOT a PC based DVR which is subject to viruses and hacking. This is a standalone DVR unit built for only one purpose - the best quality CCTV video recording in the world. Although you will need a monitor during the initial install of the system, once the install is complete the monitor can be removed, as it is not required for normal operation of the system. If you tie the system into your network, you will not even need a monitor to view your DVR.
Our DVRs are state-of-the-art in digital surveillance technology. They are made of professional grade components and are manufactured to industrial standards to last for a long time. You will not find this quality at a consumer electronics store or from supposed brand names at Costco/BJ's/Samsclub or Amazon. Their advanced functionality in recording options and quality, video playback and search, storage options with backup, and remote viewing over the internet, make them one of the best standalone systems on the market today.
Remote Viewing
The built-in Web server allows you to perform almost every function of the DVR remotely with Internet Explorer or the Remote Client Software. The Remote Client Software is included for Free! It allows you to control and monitor multiple DVRs simultaneously from a central location. Two-way audio over the network or Internet is also standard on our Professional Series DVRs. So, not only can you hear what is going on, you can interact by attaching a microphone and speaker to the DVR. This DVR supports up to 10 simultaneous network or Internet users. With Dynamic DNS support, it is not necessary to have a static IP address on your network in order to remotely access this DVR. This saves you money, as most internet service providers charge extra for a static IP address.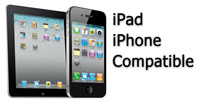 Video Input and Output
This unit is all about versatility. With HDMI, VGA and BNC Video outputs, you can output identical views of up to 32 cameras in a grid to 3 different monitors simultaneously. And, with the included Matrix output, you can also run a separate monitor that can be programmed to display a completely different series of cameras!
Recording Quality
This is the highest quality 32 Camera Standalone DVR available anywhere in the world. This High Capacity DVR is able to record at 2CIF resolution in Real Time or at D1 at half Real Time on every channel. It is also able to hold up to 8 Hard Drives inside for a total of 32TB of storage when configured without a burner, making it the highest capacity Standalone Security DVR on the market today in its price range. Match this capability against any other DVR on the market today and you will see why this is truly a High Capacity DVR! It is ideal for use in casinos, for license plate capture, facial detection or anywhere that high resolution images are important.
Ease of use and playback
All of our DVRs are amazingly simple to setup and operate. An intuitive mouse-driven interface provides very simple point-and-click control over all functions and settings. In addition, the unit also includes a handheld remote control. The jog shuttle or mouse can be used to easily fast forward, rewind, and advance frame by frame. Up to 32 Cameras can be played back at the same time at the DVR, and 4 channels can be played back via the web interface or client software for the computer.
Motion or Alarm based notification
Having the ability to remotely view your system is great, but what if you are on the road and just can't monitor your system all the time. This is no problem with the Professional Series DVRs email capability and push notification on the smartphone. For email notification, just set up a standard POP email account like Gmail or Yahoo and have the DVR system email you based on motion detection on any or all cameras you choose. The push notification feature available with the HD remote view app allows you to receive alerts from the DVR to your iPhone, iPad, or Google Android Phone or Tablet.
Storage Capacity
Storage capacity will never be a problem with this Professional High Capacity Series DVR. Up to 8 SATA hard disk drives can be installed if no burner is mounted, and up to 6 SATA drives can be installed if you choose to install a DVD Burner. For advanced users there is user selectable RAID hard disk management that mirrors hard drives to keep your data safe from hard drive failures. There is also the FTP backup and recording functionality which allows you to do live or delayed backups of your video to a remote computer or server.
Video Backup
All of our DVRs come with a USB 2.0 port for easy off-load of recorded video to a USB flash drive or external USB hard drive. With the high capacity DVR's optional DVD Burner, you can also backup recorded video to DVD-R discs. Thirdly, all of our DVRs have the ability to download recorded video over the internet directly from the web interface or client software to your computer.
PTZ Control
Our DVRs are compatible with multiple PTZ protocols on the market including Pelco-D and Pelco-P so you can use your existing cameras with this DVR. The easy 3D mouse operated PTZ control allows you to control any PTZ camera from the DVR. Just click on the screen and drag your mouse around. The PTZ camera follows the mouse pointer so you can smoothly and accurately follow any objects of interest. Best of all, you can control your PTZ cameras remotely over the internet using your phone or computer.
2 Year Warranty
This unit comes with a 2 Year Warranty against any manufacturing defects. We service our items ourselves, so rest assured the turn around time will always be as quick as possible. We also offer loaner DVR units in case you need one.
Lastly, we provide support for every step of your installation project.
Features:
32 Camera Video and 16 Channel Audio Recorder
H.264 hardware codec for the best video image quality in the industry its price range
Real Time Live Display at D1 Resolution (704 x 480 at 15fps) allows you to have full-motion fluid moving video
Real Time Recording at 2CIF Resolution (704 x 240 pixels at 30 fps)
Half Real Time Recording at D1 Resolution (704 x 480 at 15fps)
Supports remote view over internet using your smart phone, Windows PC, or Apple Computer
Supports iPhone, iPad, Android phones and tablets
Comes with Apps and Computer Software free of charge for remote viewing
Selectable recording video quality levels
Supports up to 8 internal SATA hard drive up to 4TB in capacity
Multiplex operation allows you to carry out multiple tasks on the DVR simultaneously
Allows user to view live video, playback recorded video, record video, backup video, and access over network all at the same time without ever stopping recording
Authorization management so only viewer with a username and password can view video
Supports multiple user accounts with selectable authorization levels
Easy to use DVR menu featuring point and click navigation (mouse included)
Independent camera settings customizable for each camera:

Video Loss Alarm
Motion Detection
Alarm Settings including trigger of built-in buzzer alarm, log events, and inform via text email

Full feature set of controls (all free of charge) when remotely viewing over internet through Internet Explorer or with the included viewing software for your computer:

View Live Video from all 32 Cameras in a grid or each camera individually
Playback recorded video from 4 selectable cameras in a grid or each camera individually by selecting time of video or logged events of motion detection
Backup video segments over internet on to PC or to a flash drive
Bandwidth Management for slow internet connections so smaller images are displayed faster
Supports up to 10 remote viewers at the same time
Email alert when motion is sensed or alarm is triggered (text based email)

Included software allows control of multiple DVRs from one location
Dynamic IP address supported thanks to built in DDNS support
Video Output:

High Definition HDMI Output at 1080p
VGA output at 1024x768 or 1280x1024 Resolution to connect any computer VGA monitor
BNC video output to connect regular TV
BNC Video Spot output for accessory monitor

USB port for easy video backup to a USB flash drive
Selectable automatic video overwrite function lets you decide if you want to record over oldest video first when hard drive is filled up
Hand Held Remote Control Included
Specifications:
Compression format
Standard H.264 Baseline
OS
Embedded Linux
Video
Input
BNC×32
Output
BNC × 2; VGA ×1; HDMI x 1
Record Resolution
352×240/704×480 (NTSC)
Frame Rate
Display
960fps (D1)
Record

30fps at 2CIF on 32CH, or 15fps at D1 on 32CH

Audio
Input
BNC×16
Output
BNC×1
Recording Mode
Manual, time, motion triggered, sensor
Display
1920×1080, 1280×1024, 1280×720, 1024×768
Display Overlay
Camera title, Time, Video loss, Camera lock, Motion detection, Recording
Pentaplex operation
preview, record, playback, backup, remote access
Network Interface
RJ45 Gigabit Ethernet Port
Alarm Input
16
Alarm Output
5
RS232
1 Port for POS or PC communication
PTZ
YES RS485
IR controller
YES remote control included
Communication Interface
USB 2.0 x 4
e-SATA
1x e-SATA for backup, or special drive array up to 16TB
HDD
SATA x 8 up to 4TB (total 32TB)
Power Supply
12V DC
Average Operating Power
Less than 30W without HDD